​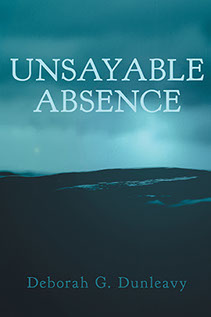 In the dusk of a disaster, Una McFadden is faced with indescribable pain and uncertainty in the middle of the Great Depression. She finds herself grieving in an asylum, wondering if she will ever see her children again.
As a child growing up on the outskirts of society in the early 1900s, Una faces the hardships of backwoods life. Her only refuge is in the arms of the elderly Rachel Little Feathers whom she calls Nokomis or grandmother. As she grows, Una forges her own path, becoming friends with Eva Stanton the town suffragette, who guides Una towards a life of passion and independence.
While working in a munitions factory during World War I, Una is thrust again into a new life. Worried about her brothers fighting overseas and her family back at home, she forges friendships with the other women and gives her love to a soldier who is called to serve with the Railway Troops.
Unsayable Absence is an enduring historical novel of love and loss during the early years of the twentieth century. Readers who enjoy early Canadian history and the ever-changing roles of women in Canada will marvel at the adventures and challenges facing Una McFadden.at your heart.
Unsayable Absence is available at Freisen Press:
https://books.friesenpress.com/store/title/119734000192520412
Stories and Fiction for Adults
Podcast: Maniwaki Memories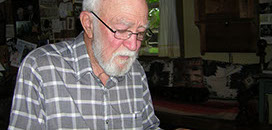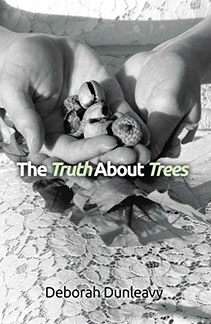 Grace Ferguson comes to the alarming realization that her life's about to end after a doctor diagnoses an inoperable brain tumor. As the effects of the tumor grow, she decides that maybe death needs a little help in coming.
Setting out on her final journey, she lays to rest a lifetime of experiences. Her past takes root in her mind as her relationships with her philandering father, supportive partner David, and best friends branch out in her thoughts.
Sixteen-year-old Grace discovers sex under a large oak tree. Young adult Grace grieves the loss of a lover. She discovers the big city. A family emergency sets her packing for home…
How does each leaf of our lives help us grow? How do they join together to shape the landscape of who we are?
Canadian author Deborah Dunleavy explores the honesty of relationships in The Truth About Trees, a chick-lit novel that connects to the controversial concept of taking one's life while also pondering the romantic, tragic, and lighthearted moments of being alive.
Whether you are just beginning to experience adulthood and family, surviving a serious illness, or taking stock of your own life as you mature, Dunleavy's novel tugs at your heart.
The Truth About Trees is available for $25
Contact Deborah at teller2go@gmail.com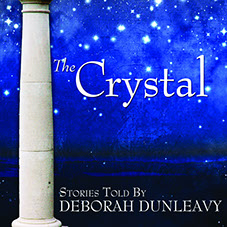 The Crystal
The Crystal - a playful trip around the world. Created through the magic of Dunleavy's storytelling prowess. Over 100 minutes of stories on two CDs. First aired on NCPR - North Country Public Radio in Canton, New York. Enjoy Deborah's personal stories and Canadian folktales. Be transported by her legends from other corners of the world. Musical interludes by Howard Alexander.
"The Crystal" is available for $20. Contact Deborah at teller2go@gmail.com